Neuerscheinungen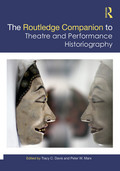 The Routledge Companion to Theatre and Performance Historiography, Routledge: London 2020.
herausgegeben von Tracy C. Davis und Peter W. Marx mit Beiträgen von Sharon Aronson-Lehavi, Michael Bachmann, Christopher Balme, Leo Cabranes-Grant, Vicki Ann Cremona, Pavel Drábek, Bishnupria Dutt, Jean Graham-Jones, Stefan Hulfeld, Edith Jaffe-Berg, Odai Johnson, Natasha Korda, Siyuan Liu, Ellen Mackay, Mahmoud Mejri, Noémy Ndiaye, Rashna Darius Nicholson, Stephanie Nohelani Teves, Elisabeth W. Son, Enzo E. Vasquez Toral, Matthias Warstat und Margaret Werry.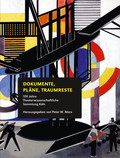 Dokumente, Pläne, Traumreste. 100 Jahre Theaterwissenschaftliche Sammlung. Alexander Verlag Berlin: Berlin 2019.
herausgegeben von Peter W. Marx, mit Beiträgen von Sascha Förster, Gerald Köhler, Peter W. Marx, Hedwig Müller, Sabine Päsler, Esther Pramschiefer, Nora Probst, Kerstin Stremmel, T. Sofie Taubert, Enes Türkoglu, Christina Vollmert und Dorothea Volz.